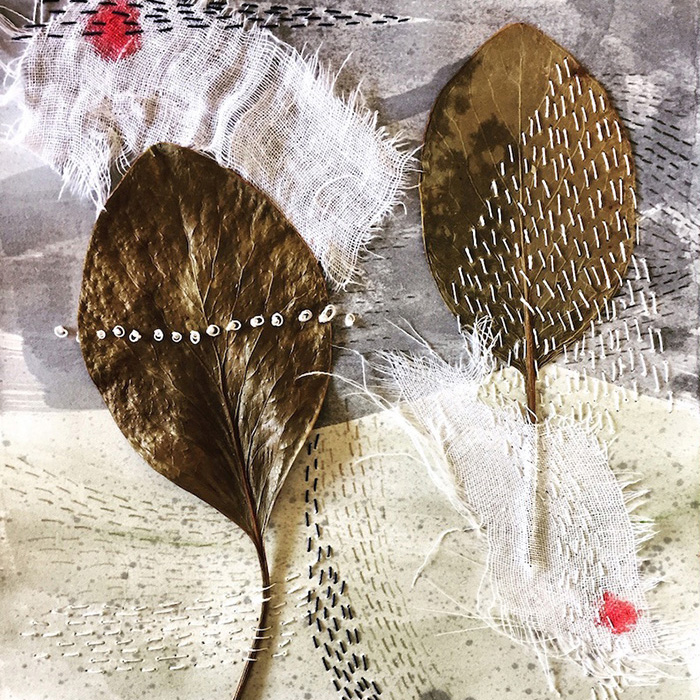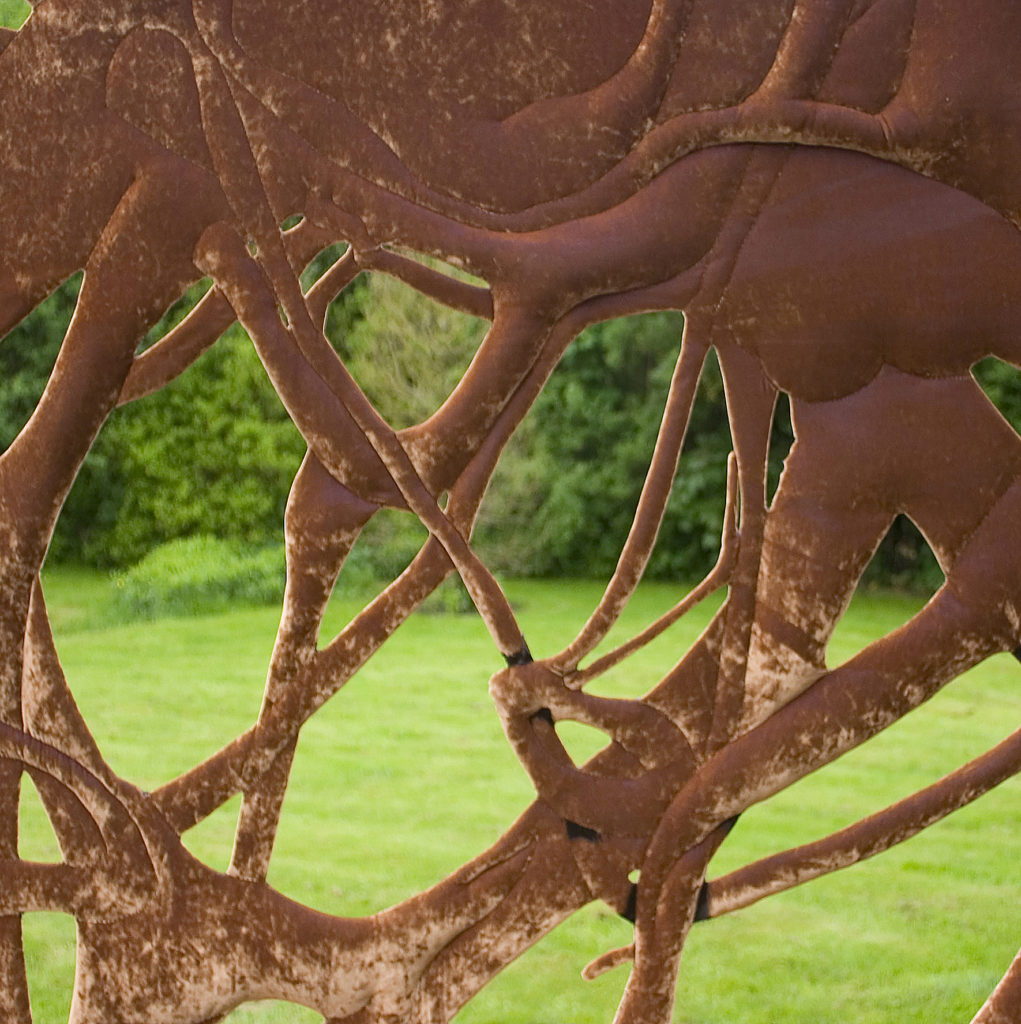 Park Vijversburg, Teahouse, Tytsjerk
Duo: Leli Hoch (South Africa) and Marian Hulshof (NL).
We would have held Open Studio from 11 to 19 July 2020 if Covid-19 wouldn't have interfered.
Both artists find each other in their love for nature and needlework. Leli works with materials from nature. Marian makes compositions of nature with paint and fabrics.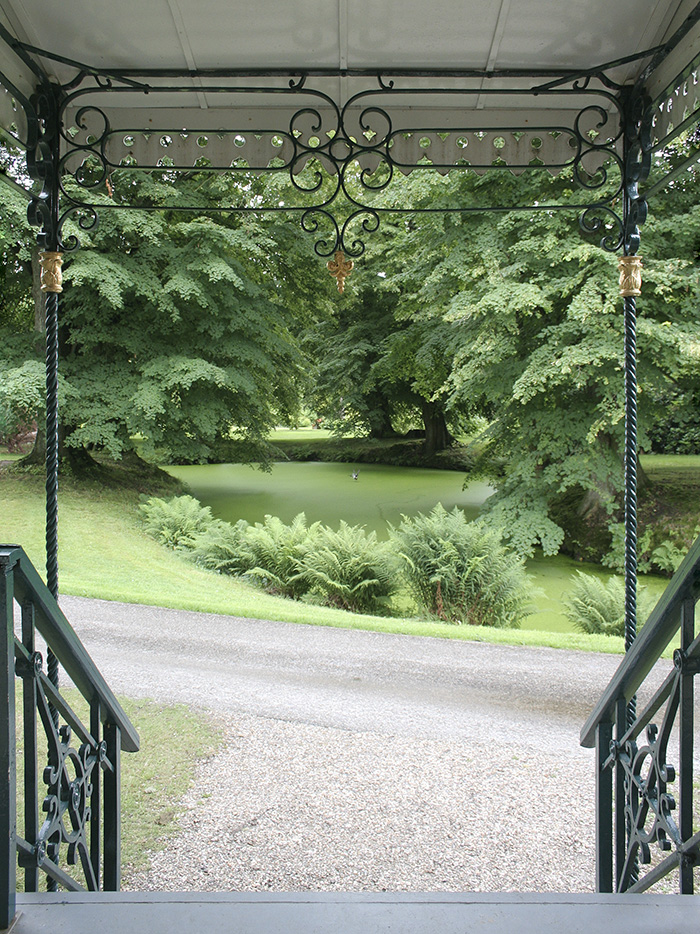 View from the teahouse
Leli Hoch about her work:
"My focus is on the relationship between humans and nature, which I explore mostly directly in nature in a site-specific way but also removed in a studio setting. Humans have manipulated nature for millennia. I investigate the impact of the human hand on nature in very direct and basic ways.
Manipulation – from Latin manus "hand" and plere "to fill".
A sense of skillfully handling an object or a person to one's own advantage.
In my art I often dedicate time and effort to a seemingly transient yet perfect object like a leaf. Combining old-fashioned hand-craft techniques with a fragile material like a leaf shows the delicate nature of it. How I work and the use of fresh or dried leaves highlights the balance of fragility and strength of the leaves but also makes the destructive and senseless (ab)use of nature by humans visible.
Earth, pure earth, is a material I love to work with, too. It also speaks about human manipulation of nature – breaking the earth, digging in, firing it, smashing it, grinding it, using the minerals found underground in the earth – all of it connected to the human hand guided by the human mind.
Sometimes my work is ephemeral, made in situ and after completion and documentation left to disintegrate or decompose."
www.lelihoch.com